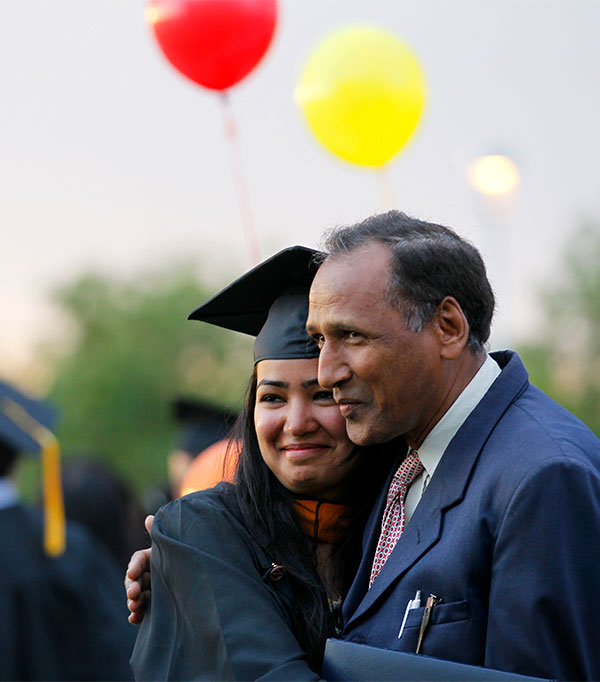 Congratulations
to the Class of 2021!
Commencement is just around the corner and we are looking forward to sharing in the joy of our talented students as you obtain your degrees from Fresno State! We are incredibly proud of our graduating seniors, who have accomplished so much and persevered through adversity.
Fresno County's improving COVID-19 numbers mean we can now think about offering smaller-scale, in-person Commencement ceremonies on May 14, 15 and 16 in Bulldog Stadium for graduates of the Classes of 2020 and Spring 2021.
Current plans call for six (6) separate ceremonies based on the size of the academic schools and colleges. Each ceremony would include approximately 1,400 graduates. Two ceremonies would be held each day, one in the morning and one in the evening.
Per the State guidelines, effective April 1, counties in the red tier are allowed to host outdoor venues with a maximum capacity of 20%. As such, graduates will need to register below in advance, communicating their intent to attend the ceremony of their respective school/college. Each graduate who registers will be issued a maximum of four (4) assigned tickets for their guests.
We will follow state and local public health guidelines to ensure the safety of our graduates and community, and should conditions within Fresno County change, we may have to alter these plans.